Coming Soon
From a Revered Tradition …
Sensible senior living with a great big heart
The plan: a senior living community that's short on pretentiousness and long on satisfaction – where real people can really live.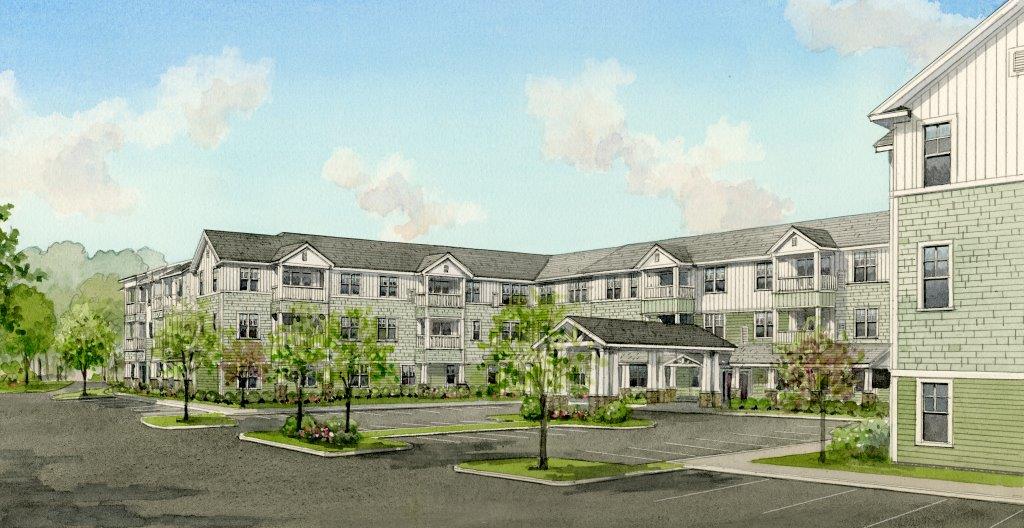 Anticipated Opening in 2025
Sign on.
There's a lot to watch while we're in the early stages of planning The Perennial on Grove, Goddard-Homestead's newest senior living community. Sign up and we'll keep you in the know.
A rental community that's nicely appointed and pleasingly contemporary
Independent living for those eager to maintain their pace and well-being, with an option for supportive services if needed
Memory care that gracefully, respectfully serves those who have Alzheimer's or another form of dementia
Services, amenities, and maintenance provided for sweet and easy living
The Perennial on Grove
Here's to those who endure. In the spirit of the Goddard-Homestead tradition, we serve the good people of Worcester and Central Massachusetts. Our community will honor your determination to bloom bright and colorfully, your eagerness to remain engaged, and your unceasing commitment to living fully every single day.
You're worth it.
That's why we're focused on friendship, family time, purposefulness, robust conversation, and laughter – plus a community designed to make all that happen in a snap.
Location
At 781 Grove Street, this 23.7-acre property is the previous home of Saint Peter-Marian High School. Nicely situated in the quiet Forest Grove residential neighborhood, this location is close to local amenities and downtown Worcester.
Campus
The development will create about 136 senior living apartment residences in an all-new-construction 150,000 square foot, 3-story building that might make you think of the region's historic three-decker residences. The apartments will offer wonderful views over the valley toward Indian Lake, or overlooking serene, tree-lined green spaces.
Legacy
Since 1874, Goddard-Homestead, a non-profit senior living provider, has become legendary in Worcester for serving the community so honestly and exceedingly well. This tradition is a high standard to live up to, but with the plan for this new senior living community, we're all in.
We believe that being safe, healthy, well fed and surrounded by friends is the path to Worcester-style serenity.
Ground breaking to occur in early 2024 and opening our doors in late 2025.
Jump point: contact (text will be hidden wen published)
Stay Connected
For more information, call (508) 202-4130. Or to keep up to date with our progress and be notified as soon as reservations can be accepted, sign up here by completing this form.
I want to watch The Perennial grow!