Goddard & Hall Senior Living
Serving Worcester County and Central Massachusetts for generations
Friend to Worcester since 1874.
Our senior living legacy may be a true-blue, Worcester hallmark, but for all we've done, we're staring straight at next.
Senior living Worcester-style.
Our way is honest, simple and distinctly lacking in pretentiousness. A not-for-profit senior living provider, we care about Central Massachusetts older adults like there's no tomorrow. But there is a tomorrow, and that's why we've got a continuum of services to take you from upright and jitterbugging to sitting, remembering and laughing – and covering any gaps in between.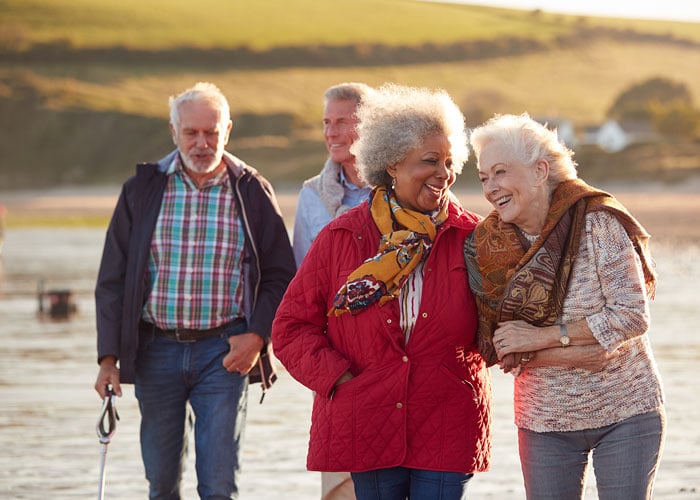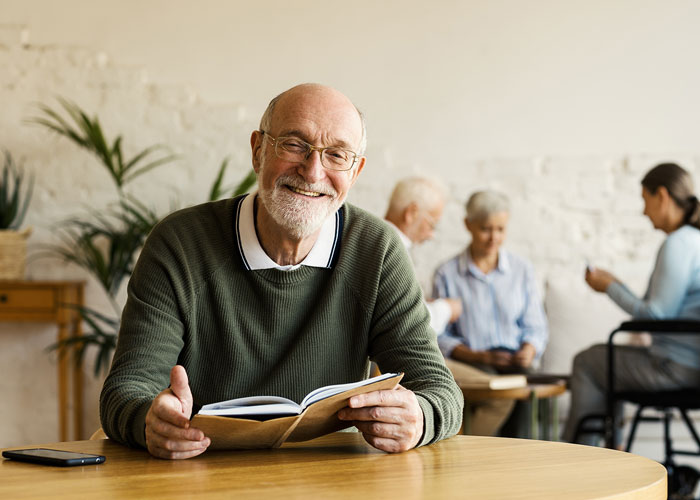 We've always done it this way.
Since the Goddards and Emma Hall made their beginnings over a century ago here in Worcester County, we've offered nothing other than genuine, no-excuses, truly-helpful, Worcester-style care. It works and we're sticking with it.
To find out how our tradition can help you or your loved ones, contact us.
All kinds of care for all kinds of people.
Lifestyles vary; needs change. So we offer two – soon to be three, in 2024 – residential settings for senior living, with different health services, too. And wherever you live in our family of communities, you'll find your individuality preserved and your choices respected.
Independent Living
Coming Soon
A newly constructed 150,000 square foot, maintenance-provided, 3-story building will offer senior living apartment residences for those who can live independently and memory care for those who have Alzheimer's or another form of dementia. The newest in the long Goddard & Hall tradition, it's The Perennial on Grove.

Supportive Independent Living
Sometimes a helping hand is all you need to feel confident and independent. That's where we come in, with supportive services in comfortable apartment homes near churches, restaurants and shopping in a Webster Square location – at Goddard House.

Rest Home Living
When greater attention is needed than a typical assisted living community can provide, you'll find 24–hour professional care, including clinical support, at the residences of Homestead Hall.
For yourself or a loved one, it's never too soon to ask questions and gather information.

We welcome inquiries, so contact us.
Is it the right time for senior living?
Or take a 4-5-minute thoughtful survey and answer this question for yourself.
Is it the right time for senior living?
Or take a 4-5-minute thoughtful survey and answer this question for yourself.
Powered by

Powered by